It has been more than 20 hours since CK Akonnor's sacking as head coach of the Black Stars, and with the team still battling for a place in the 2022 World Cup, the Ghana Football Association (GFA) has sanctioned a 3-member committee to lead a search for a new leader of the Black Stars.
As fate wills it, media speculation and fan arguments seem to increase the committee's search for a new Black Stars head coach.
Over the past three years, the local coaching bandwagon has been successful in its campaigns, with the last two head coaches of the senior national team being of Ghanaian descent.
However, the exit since the advent of the local coaches has not justified the cries for their nominations and now more and more Ghanaians are opening up to the prospects of foreigners leading the Black Stars.
Within the 36-hour window, media are suggesting that foreign managers such as Lucien Favre, Alain Jean Giresse and Francisco Guidolin have applied to take over the Black Stars job. Other names like Hervé Renard and George Boateng all popped up in the conversation.
Local names like Ibrahim Tanko, Samuel Boadu and others have also emerged as favorites for the post, but the track record established by Kwesi Appiah and CK Akonnor leaves these personalities on a tight rope to secure a date. To be honest, what the Black Stars need right now is proven leadership and experience.
It is difficult to mention which local coach has proven himself on the big stages and therefore should be given the position of Black Stars. All the signals point in the direction of the committee which is looking beyond the coast of Ghana, as it should.
Putting the current situation of the Black Stars and the politics surrounding the team into perspective, a local coach will only expand the intrusion of the GFA and other individuals into the affairs of the team.
Among the names speculated as candidates for the role are some with some personalities who, once named, will do the Black Stars a lot of good.
Herve Renard
With two African Cup of Nations (CAN) titles to his credit, the Frenchman will obviously be one of the most qualified personalities for this position of Black Stars. He remains the only coach to have won two CAN titles with two different teams.
His first victory came in 2012, where he guided Zambia to the title and three years later he repeated the feat with Côte d'Ivoire, a country which for 23 years had struggled to replicate its feat. from 1992.
He took over the Moroccan national team in 2016 and despite a disappointing CAN campaign in 2017, he led the Atlas Lions to the Russian edition of the World Cup after a two-decade absence from competition.
He was appointed head coach of LOSC Lille in Ligue 1 in 2015, but could not leave a mark on the side that requested his dismissal after just 5 months.
However, during his managerial career, Renard oversaw 206 games and recorded 83 wins, 57 draws and 66 losses. To support his cause, Renard has experience with the Black Stars, following his bondage as one of Claude Le Roy's assistants in 2008.
Renard in his career has often favored the exploitation of a 4-2-3-1, a system that could bode well for the Black Stars with players like Iddrisu, Partey and Kudus who will be very good options for them. roles number 6, 8 and 10. respectively.
Removing him from Saudi Arabia where he had 10 wins in 14 matches will be a Herculean task for the GFA, with the Frenchman apparently receiving a salary of $ 100,000 a month.
Recent Black Stars coach Akonnor signed a contract worth $ 25,000 a month, with reports in March of this year revealing that he had gone 12 months without receiving his salary.
Lucien Favre
The Swiss has been reported as one of many overseas managers who submitted nominations for the vacant Black Stars head coach position. The 63-year-old has a lot of European pedigree, following his Borussia Mönchengladbach, Nice and Borussia Dortmund.
Despite his rich managerial CV, he has not coached any team at the international level. Nonetheless, that shouldn't be a stumbling block with the qualities he has exhibited throughout his career.
He is credited with diverting Borussia Monhengladbach and Hertha Berlin from the back seats of the Bundesliga. In their first season with Dortmund, the club narrowly missed the title to eternal winners Bayern Munich by just two points – the first time since 2010, when Dortmund won the title, a club had pushed Bayern to the end in one season.
During his stint at OGC Nice, he brought the club back to the UEFA Champions League after their 37-year absence.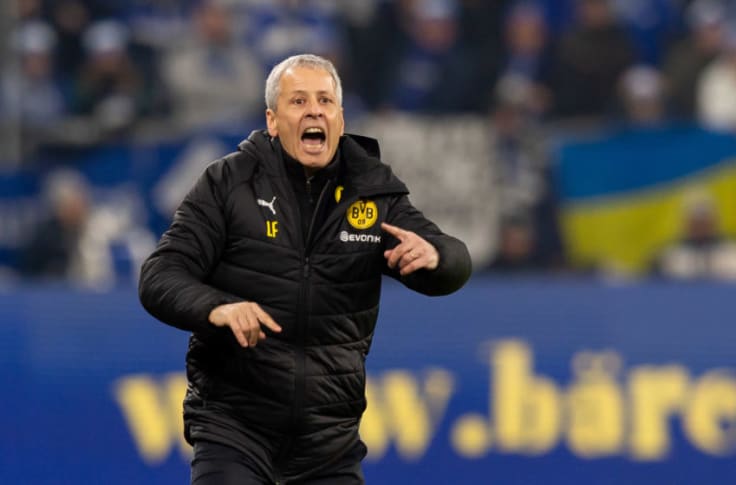 Besides his tactical ability, the Swiss are also proficient at dealing with young players, with a world-renowned ability in player development still in development, a scenario that is still under development for the Black Stars, with players like Mohammed Kudus, Kamaldeen Sulemana and others. The Swiss are credited with the development of German striker Marco Reus during his time at Mönchengladbach.
During his tenure as manager, he was inclined to use more of a 3-4-2-1 system. Jordan Ayew under Akonnor has always been played as a lone striker in a 4-2-3-1, a position that has proven to be his weakness. A 3-4-2-1 will see him operate in the half-spaces behind a more traditional striker, making the most of a player who has been a regular on the team.
Besides Jordan, players like Partey will be very comfortable in a double midfield pivot and best of all, the Black Stars defense which hasn't been the best in a very long time will have the security it needs.
Favre is no stranger to 4-2-3-1 either. In his last job in Dortmund, he was making around $ 4.8 million a year.
In 794 matches, he has 387 wins, 173 draws and 234 defeats. He won the German Supercup once, the Swiss Championship and the Swiss Cup four times in total.
Alain Jean Giresse
The Frenchman has traveled extensively on the African football pitch, with managerial positions in Mali, Senegal and Tunisia.
In addition to his African experience, he has a European pedigree after leading PSG to the Trophée des Champions in 1998. His time at PSG was sandwiched by two stints in Toulouse in the French Ligue 2. Besides the triumph of the 1998 Champions Trophy, he also guided Morocco FAR Rabat to the Throne Cup in 2003.
In 2012, Giresse guided Mali to beat Ghana to third place in the AFCON tournament hosted by Gabon and Equatorial Guinea. It was Mali's best result in a CAN tournament after finishing second in 1972.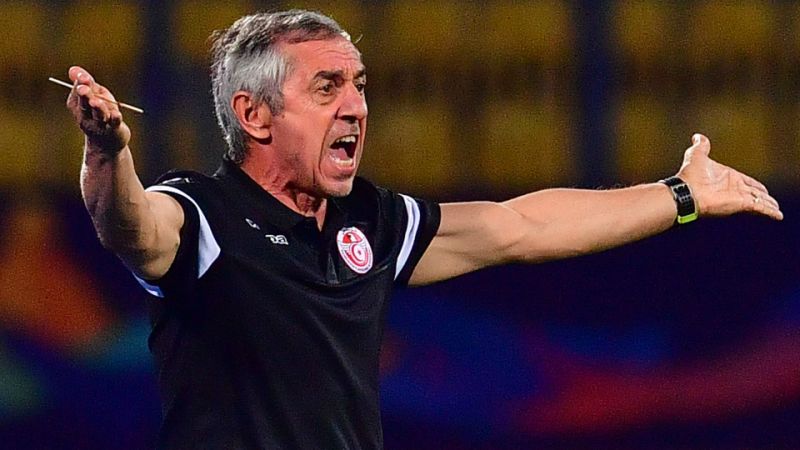 He was reappointed in 2015, but largely failed during this second period, Mali having left the edition of CAN 2017 in the group stage. However, he recorded 8 wins and 5 losses in 18 games after his renewal.
In his last posts in Mali and Tunisia, Giresse has largely alternated a 4-2-3-1 and a 4-3-3. Systems that could prove effective for the Black Stars. In a 4-3-3 with quick wingers like Yaw Yeboah and Sulemana, feeding off Kudus and Partey in midfield, the Black Stars can be a deadly threat to their opponents.
He earned $ 27,863 per month working in Mali before moving to Tunisia. It is reported that he was earning $ 25,000 per month in Tunisia.
The Black Stars are still hoping for a place at the 2022 World Cup, despite South Africa claiming the top spot. On October 12, the Black Stars will have a new head coach and assistants ready to take on a new Zimbabwean side, which have also just sacked their head coach.
Source link